Harley CV carburetor Sportster or big twin OEM 40 MM 27490-96A rebuilt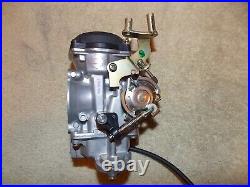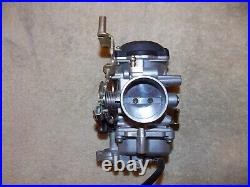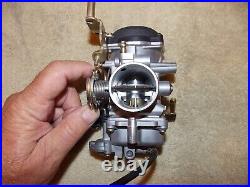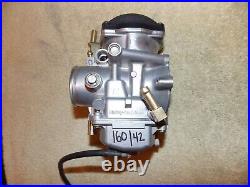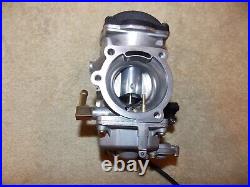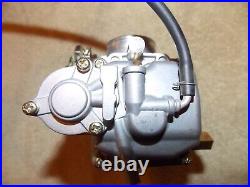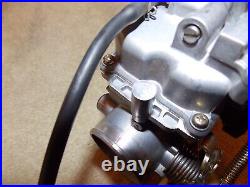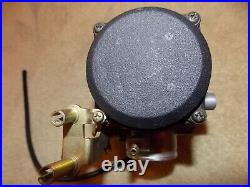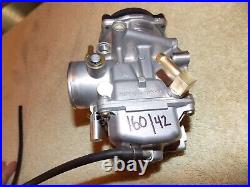 Harley OEM CV carburetor 27490-96A rebuilt. Can be run on a big twin or a Sportster engine. Polished the vacuum slide and venturi. This has a cable guide for a Sportster. The pilot air adjustment screw is still sealed from the factory.
If you want to run this on a. Let me know, and I will change the cable guide to the correct type.
This is an ideal carburetor to replace a worn out carburetor. It has a 160 main and a 42 pilot. These jets are typical for a Sportster motor.
Let me know and I will install any size you need at no additional charge. This can be set up to run on any size motor. Just want to rebuild your carb? I have many carburetors listed for sale.
Check my other auctions, or send me a message about what you need. I have a large inventory of Harley carburetors of all types in stock. Choke/ enrichener assembly is not included. What you see in the photos is what you will get.
This carb has not had any modification to it other than the addition of the brass inlet and the polished slide and venturi. This carb is as nice inside and out as any you will find.
These are Chinese clones and are poorly made with the cheapest of material. Always look for the bar & shield logo on the carb body if you want an OEM Harley carburetor. Please send a message or just call me.